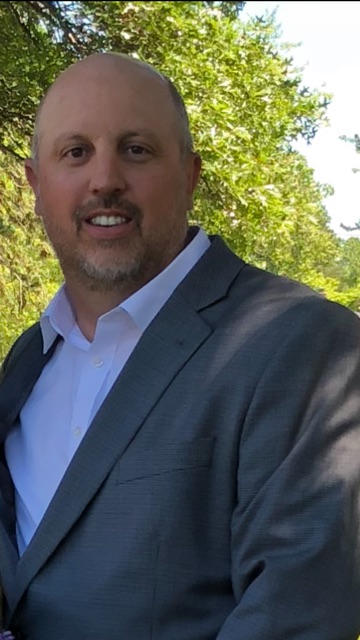 As founders of St. Martin Construction (SMC), Angela and Nate have partnered together on a venture to make architectural innovation accessible. They started the business by doing flips and gradually transitioned into remodels and new residential construction. As keen visionaries and problem solvers, they are dedicated to innovation while contributing to the housing and construction industry alike.
Nate and Angela's individual work experiences paved the road of success for SMC. Nate is a native of Colorado and has been building homes for over 16 years. His expertise and dedication to professional service are the reason for quality craftsmanship by SMC.
He pays great attention to the detail of every project and understands the distinct needs of every client. He has built homes of all sizes and styles. From duplexes in Broomfield to log cabins in Fairplay and custom homes in Denver. Besides serving time to his career, he plays in a local hockey league, enjoys golfing, and loves traveling with his family.
Angela is a licensed Realtor with years of experience in the housing industry. She graduated from Azusa Pacific University, with Cum Laude, received a teaching license in Secondary Social Studies Education and a Master's in Education Literacy. She has also been a Technical Recruiter and Sales Manager and brings extensive experience from the corporate world. She has always had a passion for interior design, even before setting up the construction business with Nate. It was only after setting up the Real Estate and Interior Design business that she started pursuing her passion fully. At St.Martin Construction's projects, Angela helps clients with their interior design options. She thoroughly enjoys watching her clients' dreams turn into reality. Along with her responsibilities at St.Martin Construction and Real Estate, Angela is also an active member of the Home Builders Association of Denver Metro. In 2019, she served as the Co-Chair for the CARE Awards (Custom & Remodel Excellence Awards) and is the Chair for CARE Awards 2020. Angela is also on board for the HBA's Custom Builder and Remodel Council, and a member of the Denver Metro Association of Realtors.
With Angela's love for interior design and real estate and Nate's approach to quality construction, they have a proven track record of bringing clients the home of their dreams. As their satisfaction is very dear to Angela and Nate, they maintain an exclusive relationship with every client and work very closely with them in giving life to their vision.